False lashes are a must for a big event or a night out so I've learned to apply them myself at home. The key is to have a balance of keeping them as natural looking as possible while still having the desired Bambi lash effect. Here are a few tips and tricks I've picked up along the way.
1. I buy a full set of lashes to start with. I find it a little hard to apply the full set along the eye so my best tip would be to cut them in half.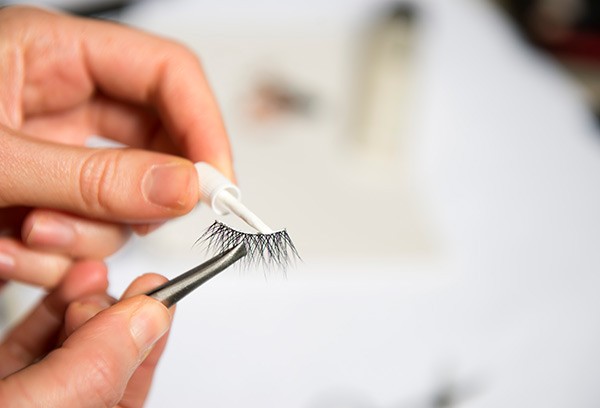 2. Apply glue to both lashes.
3. Apply each lash close to the outer corner of your eye using tweezers. I find this is a really easy way if you're trying to do it yourself as it can be a little tricky to get the positioning right using your fingers.
4. Allow the glue to dry for a few minutes and you're ready to go!
Top tips:
If you don't want to cut the lashes yourself, Shu Uemura sell lashes that are already in halves. They're great and convenient but just a little more expensive.
I try to get more than one wear out of my false lashes so I never put mascara on them, plus I find it can look quite clumpy if you do put mascara on.
If you invest in a set of good quality lashes, it's important to clean the glue off properly so you can reuse them. To get the glue off you can just give the lashes a bit of a wash with shampoo or makeup remover.
Photography: Tamika Keioskie