You spend a huge chunk of your life working so it stands to reason that you should feel confident and amazing every time you head off to work. Whether you're in an office or you're constantly on the road or manage your own schedule being self-employed, it's important to have a functional office capsule wardrobe that will take you from your desk to an important meeting without missing a beat. Having done a stint in both a full-time office environment and also the varied schedule of having my own business, these are some of the things I've learn about looking great on the job without having to spend a whole lot.
Invest in key pieces
Starting with the right building blocks of a work wardrobe will mean that you're able to get dressed everyday with minimal drama and just dress it up with inexpensive accessories. Start with classics like a great black blazer, tailored pants, a white shirt, a versatile skirt and a simple dress in either a block colour or an unfussy print. These staples can easily be worked back with other items in your closet but are key in looking professional for work.
Alter existing items
If you've got a few things in your work wardrobe that have become a little tired consider taking them to a tailor to have them reworked. For example you could alter a midi skirt and have it changed to be knee length so it feels like an entirely new garment but at a fraction of the price.
Add inexpensive accessories
A pair of classic earrings or a chic scarf are accessories that you can easily pair with your work wardrobe to dress your outfits up but without having to spend a fortune.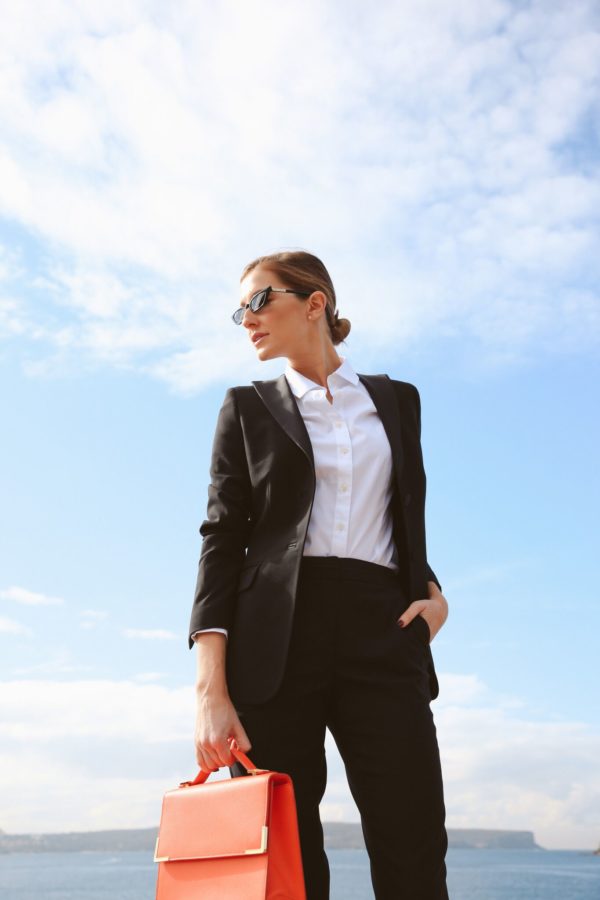 Know when to buy
If you want to update your office wardrobe it pays to keep abreast of when the big sales are happening so you know exactly when it's time to snap up a few pieces. Sign up for your favourite brands' newsletters and follow them on social media to be the first to know when things will be on sale.
Rework pieces from your wardrobe
We often tend to relegate certain things for work and certain things for play but sometimes they can crossover and make for a great office look. This effectively also doubles your work wardrobe. Look out for tops that can be worn under jackets, chic flats that will look great teamed with tailored pants and dresses that when paired with the right blazer and shoes, look super sharp and chic.