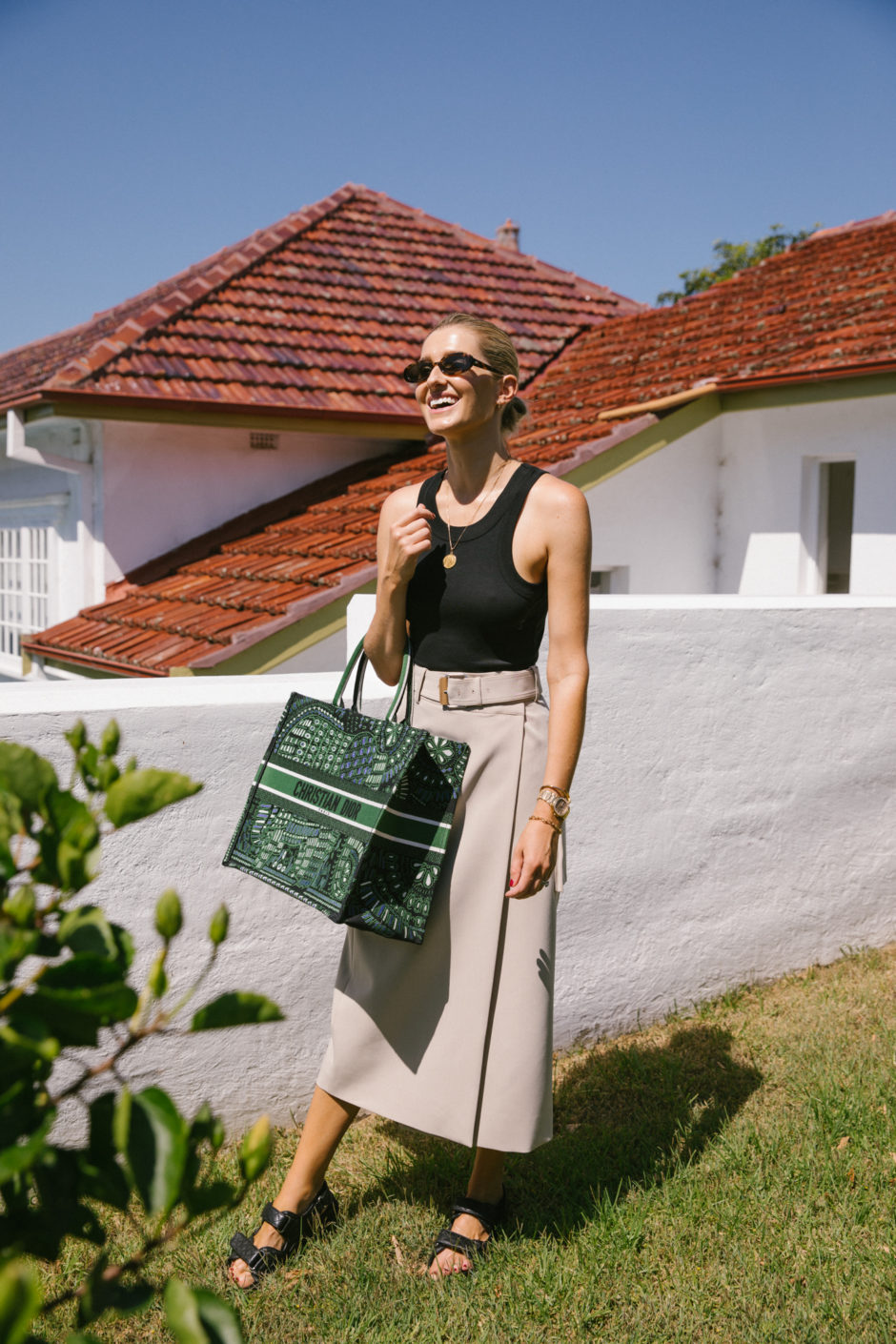 Knee length? Easy! Mini? Can do! Maxi? All over it! Midi length? A slightly tricker proposition. I am the first to admit I used to think the midi was an unflattering length (especially if you're on the petite side). I just saw it as an awkward length that wasn't particularly wearable.
But the thing with fashion is even if you've discounted something once before if you see a trend often enough you start to think that it could be worth another try… And I'm so glad I gave the midi another chance. With a little experimentation on how to style it, it's now a go-to length of mine and I often favour it when it comes to skirts and dresses. Here's how I've made it work…
Consider your footwear
If you're going to rock a midi length skirt or dress the most flattering footwear option is a pair of heels. It gives added height which elongates the frame. As the midi lands below the knee to mid calf it can cut you off at an unfavourable part of your leg so the best way to combat it is to add a few inches in the form of a heel. That said, I've been wearing it a lot with flats and sandals and I think it also works, so go with what's more comfortable.
Maintain balance
Keep proportions in mind and ensure that you have the right balance. For example if you're wearing a voluminous midi skirt then make sure your top is fitted whilst it would be the reverse with a slimline skirt. If you're too top heavy or bottom heavy it can throw the entire look off.
Experiment with details
Interesting details such as a bold print or pleats are one way to make a midi length skirt or dress stand out. The midi makes a strong sartorial statement so why not allow it to really make its mark by choosing impactful elements.
Cinch in the waist
The thing with the midi length is that it can come across as frumpy if you don't have the right silhouette. You want to have a cinched in waist to give the look some shape, otherwise just having a long dress or skirt end halfway down your leg does not make for the most flattering look.
Pay attention to where it ends
Wearing a dress or a skirt that ends mid calf means that the dress cuts off at the thickest part of your leg. Often, this isn't the most flattering length for a woman so I would suggest going for something just slightly below for a better effect. It shows off the ankle and generally makes for a better finish.
Tell me—for you, is a midi skirt or dress a yay or a nay?