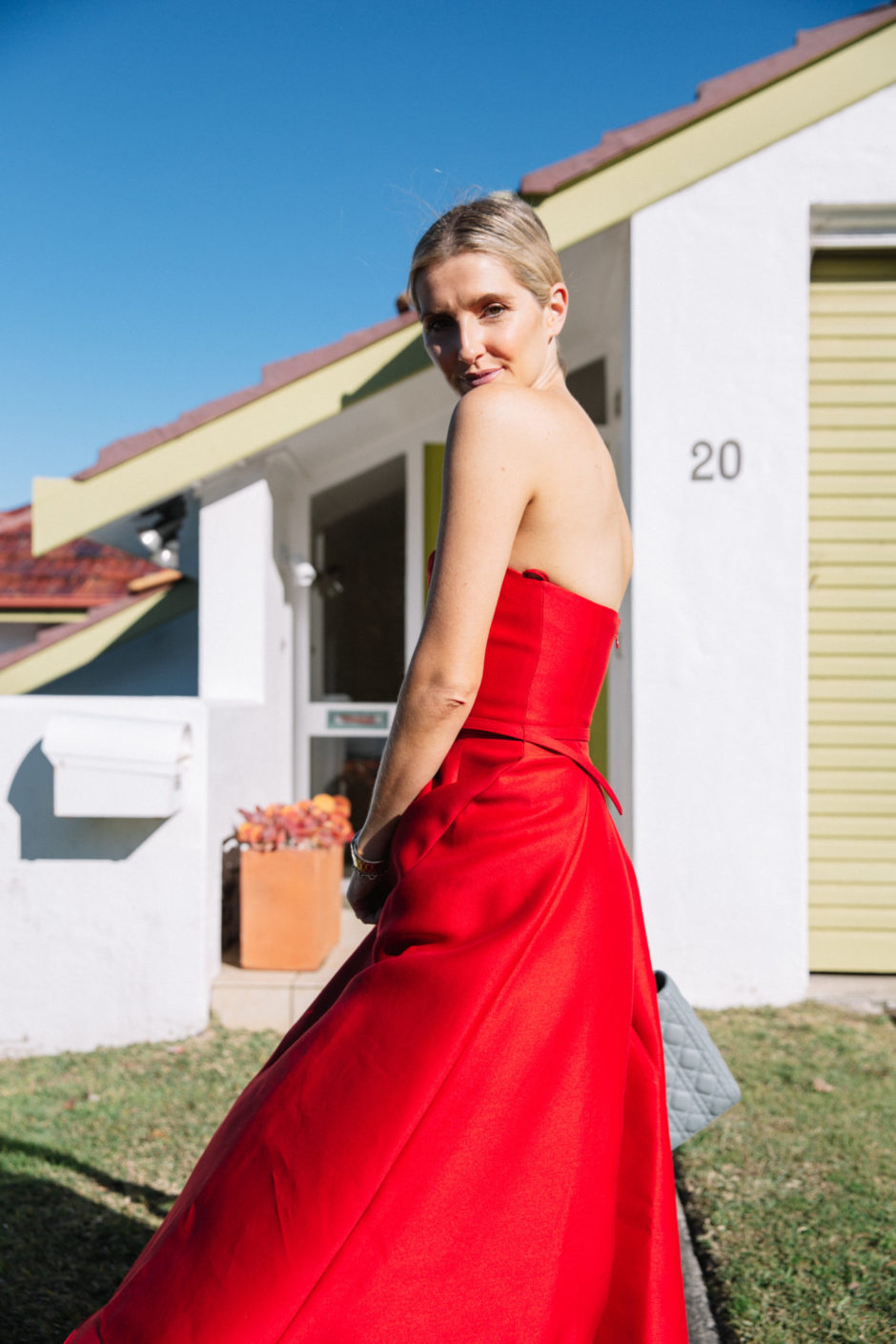 Event dressing can be an expensive business when you take into account your outfit, accessories, hair and makeup, shoes… and that's just before you walk out the door! The best way to keep costs down is to learn to reuse and recycle your occasion wear. Splashing out on a beautiful dress only to relegate it to the back of your wardrobe because you've worn it before is a waste of money—which is why you have to get creative. If you truly love a particular event outfit but you're worried of being seen in the same outfit twice, then it's time to employ a few tactics to breathe some new life into it.
Mix up you your hairstyle
Doing something as simple as changing your hairstyle when you're recycling a look is extremely effective for making a dress feel new again. So if you wore your hair down the last time, wear it up, or utilise the help of accessories. From many years of attending the races, I've found the simple addition of a striking headwear can really transform an outfit.
Change your makeup
It's easy to stick to the same tried and tested formula when it comes to event makeup but if you want to reinvigorate an outfit then it's important to try something different. If you want for dramatic eyes the last time you wore a particular ensemble, then go for a bold lip the next time around. Experiment with colour. Wear some dramatic lashes. Have a little fun with your beauty look.
Go for a different vibe with your accessories
Accessories are key to breathing new life into an old look. By simply switching up your accoutrements, whether it be in the form of things like statement earrings, a cocktail ring or a standout necklace, what you pair with a particular piece can really give it a different style. If you went for a classic, sophisticated style the last time, maybe try experimenting with something a little more modern and bold? By simply giving your accessories a new energy, you give your outfit one too.
Add or take something away
Even if you're recycling a pair of pants or the same dress you wore to an event, you can still give what you're wearing a different look and feel either by paring it back or amping it up. So if you went for a lot of drama the last time with bold makeup, voluminous hair and look-at-me accessories, then consider a more sleek approach the next time by doing the complete opposite–understated makeup, hair pulled back and simple classic accoutrements.
Incorporate a new statement feature
Most of the time if I'm wearing an event dress, I will introduce a statement piece into the mix. Usually it's in the form of a bag or a pair of heels. So if you decided to wear a pair of killer stilettos the last time you wore a particular outfit to an occasion, then change up your statement feature by opting for a colourful bag instead. It's just about incorporating an additional element that has wow factor.