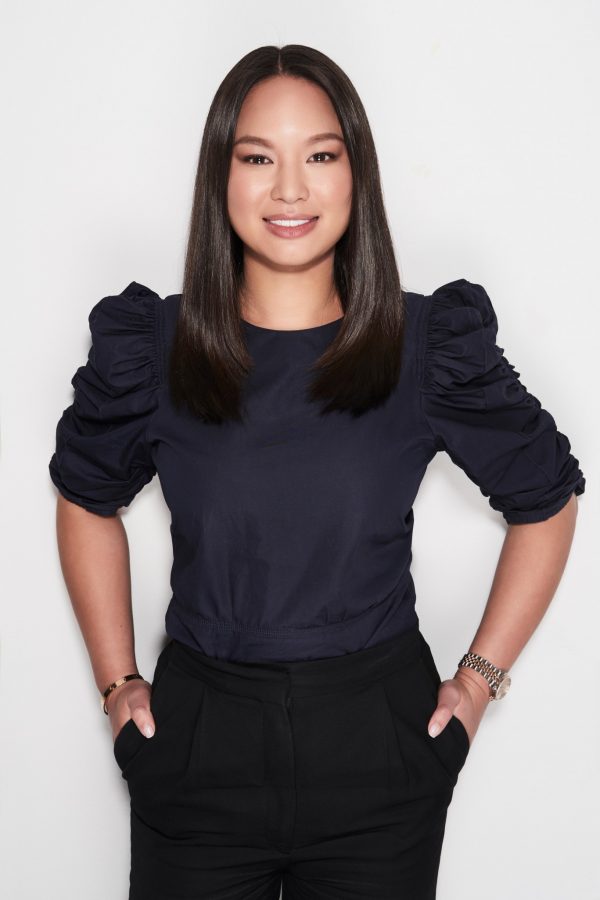 As the co-founder of the hugely successful accessories brand The Daily Edited (TDE), Alyce Tran has made monogrammable leather goods not only a fashion must-have, but a multi-million dollar business. Whilst Alyce initially started her career as a corporate lawyer by day and doing TDE as a side hustle at night (she was literally packing orders to customers in the evening after work), she soon found that her side project was quickly building up momentum. Eventually she made the decision to move into working on TDE full time after saving up a year's salary to do so. And she hasn't looked back since. With stores and concession stands around Australia, New York and Singapore, along with their website where it all started, TDE is slowly taking over the world one perfectly monogrammed accessory at a time. And for Alyce, this is just the beginning. Here she chats to me about the key to her success, her go-to pieces and why she never really ever has a day off…
How do you like to start your day?
When my alarm goes off I roll over and grab my phone and have a quick flick through the emails I've received overnight from my US team—probably a very unhealthy thing to do but I hate leaving things outstanding.
What's the last thing you do before you leave the office?
Make sure my to-do list for the day is done!
What's the highlight of your week?
Friday night—it's the only night we only have our customer service team on until 6pm, every other night is 9pm so we are able to let our hair down a bit on Fridays!
Describe your style.
Classic and clean.
What are your go-to pieces?
Manolo Blahnik kitten heels, black trousers and a Celine shirt.
Who are your favourite designers?
Celine, Victoria Beckham, Altuzarra and Dion Lee.
Your one must-have accessory?
A TDE tote bag.
What do you never leave the house without?
My phone.
What are your go-to beauty products?
La Mer eye cream, Stila Stay All Day foundation and Glossier Boy Brow.
What's the key to TDE's success?
This is a hard one! It's a combination of hard work, being at the right place at the right time and going over and above for our customers.
Why do you think personalisation when it comes to fashion has taken off?
Personalisation has become really accessible with brands like ours offering services that have previously only been offered by luxury brands
What's one thing you've done in your career that you're extremely proud of?
Hmm we are still so early on with TDE, I think opening a store in New York was a big moment.
How do you like to spoil yourself?
Shopping spree!
What would your ideal day off entail?
I don't really have full days off but when I do, I like to Netflix and Chill because even when I go out and do something like say go to an art gallery, I feel like I should be getting content for TDE.
What's one thing you'd really like to do with TDE in the future?
Ensure it is a sustainable business that continues to grow on the trajectory it has been.
How do you stay motivated?
Knowing where we want to get to and thinking about that on a daily basis.
Who is your favourite #girlboss? Who would you like me to chat to in future?