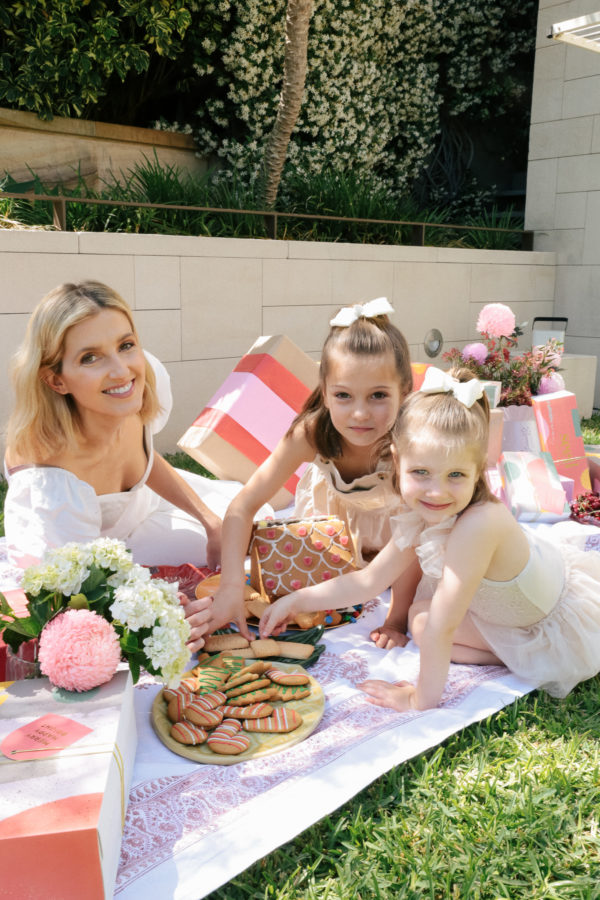 One of my favourite things about having daughters is the special dates we have together. Now that Sophia and Grace are a little older, it's great to be able to take them on outings and spend some quality time together. We do so many different things whether it's going to the park or watching a show. It's so wonderful to be able to enjoy some one-on-one time, and I look forward to having many more of them to come. If you're looking for ideas for your next date with your little girl, here are a few of my suggestions…
Watch a performance
We started out with The Wiggles (the girls are diehard Emma fans) and we have now progressed onto watching slightly older shows such as the ballet (we saw The Nutcracker before Christmas). The girls really enjoy it as we make an occasion out of it, where we get all dressed up and grab a meal together. It's so much fun for all of us, and I hope it's a tradition we can continue in the future.
Go on a picnic
Picnics are great as they're generally really easy to organise and aren't super expensive so you can schedule them a little more regularly. Pack a basket of treats with the help of your little one and head outdoors (you can stay as close as your backyard or as far as your favourite park) and enjoy the sunshine.
Enjoy high tea
The girls and I have been lucky enough to go to high tea together a few times and the three of us always have a fantastic time. The girls love all the dainty treats and I enjoy spending time with them. There are a few kid themed high teas around (everything from Alice in Wonderland to Claris the Mouse) so check your local area for one that suits.
Have a pamper session
Who doesn't love a pamper session? You can either go out and get a mani together for a truly special treat or if you want to keep it low key just set up your own salon in the living room. Do each other's nails, experiment with fun hairstyles, even throw in a face mask or two!
Go to the movies
There are generally always great kids' movies at the cinemas so why not book yourself in for a film and popcorn session? It's an exciting outing at any age and is easy to organise. This is also another one that you can do at home quite easily. Cosy up in your pjs, snuggle up on the couch with some snacks and let her pick the movie she wants to watch.
Make their favourite dish
The girls really enjoy baking so we have whipped up cupcakes a time or two which they both love. This is a great one to do together as you can chat as you cook. Have them choose what they'd like to make and take trip to the supermarket to get all the ingredients then come home and cook up a storm.
Sign up for an art class
Whether it's painting or pottery, there are so many different ways to get your art on with kids. It's also nice to have a memento from the day to take home and display.
Visit a local museum
You're never too young to enjoy a trip to the museum. Whether it's art, history, animals and more, it's always a great experience to visit a museum, plus it helps make learning just that little bit more interactive and fun.
Go on a day trip
If you want to spend the entire day out and about it's always fun to jump in the car and explore a new town. The girls and I often drive to my parents' home a few hours of out Sydney so they're big fans of a road trip. You can have some great conversations in the car, and have a great time exploring.
Book in a beach day
The girls are water babies and love spending time at the beach so this is one of the ways we love hanging out together. It's the perfect thing to do during the week when it's quiet as the beaches aren't so crowded so if you do find yourself at home on a weekday, definitely schedule this in. Make a day of it and enjoy a meal of fish and chips to cap off a great day.